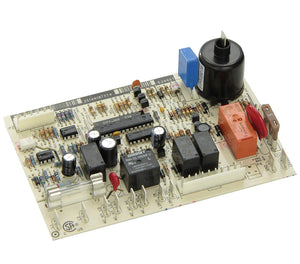 كنترول ثلاجة Norcold
Description
Norcold has been providing the RV industry with modern, quality services and is currently one of the leading brands known in the United States; a brand proven to innovate bold products known for delivering superior and reliable performance continuously. The Norcold 628661 Refrigerator Refrigerator Power Circuit Board is made of durable and hard-wearing materials combined to ensure longevity. This high-grade replacement part is developed to ensure every cooling system is always in proper operation, giving every user the advantage of quality. It features an overall structure dimension of 9 x 4 x 3 inches that generates easy installation. This circuit board is tailored to fit the N41X/ N51X, N6X, N8X, NX/ NXA, N1095, 1200, 1210, and 1211 Norcold refrigerator series. Made to support the power and functionality of every system by creating a power passage, delivering enough voltage to various components of the cooling unit. Experience worry-free travels with the whole family for more years to come and equip your mobile home with genuinely functional tools, parts, and accessories from Norcold!
 MAINTAINS FRIDGE PROCESS - Developed to precision and quality, ensuring every cooling system is running smoothly. Prevents damage and malfunctions for maximum performance.
HARD-WEARING CONSTRUCTION - Made and built of quality materials, guaranteed to be durable for longer lasting use. Designed to deliver sufficient support for maximum unit performance.
SECURED FITTING - Manufactured with an overall dimension of 9 x 4 x 3 inches, making it easy to install. Offers secure attachment for hassle-free and worry-free maintenance.
ORIGINAL EQUIPMENT MANUFACTURER - This replacement part is a guaranteed OEM part designed to deliver you with a reliable and high-performing product.
SUPPLIES AND PARTS FOR MOTORHOMES - Manufactured with high-grade precision by Norcold Group. A full line of Norcold accessories and replacement parts are also available
---
We Also Recommend